(photo credit: city.sina.com.cn/travel/t/2011-02-22/112014457.html)

Every time we were on our Yesterday Once Again missions making a trip to China, we never missed adding a few more days just to explore local places, and one of our favorite things is strolling around the historical quarter of the cities we happened to be at the time.


Of course, we scouted through traditional architecture in hope that we would find some interesting furniture pieces, but we also got to appreciate the beauty that is the historic housing style of that particular region. Here're some of our favorites we'd like to share with you!
1.Siheyuan (四合院): or the epitome of Chinese traditional housing style. Typically translated as 'courtyard house', siheyuan refers to a type of residence with four buildings surrounding a courtyard.
With at least 800 years of history, it's an enclosed structure believed to help with harsh, windy winter, earthquake, and sandstorm in certain regions.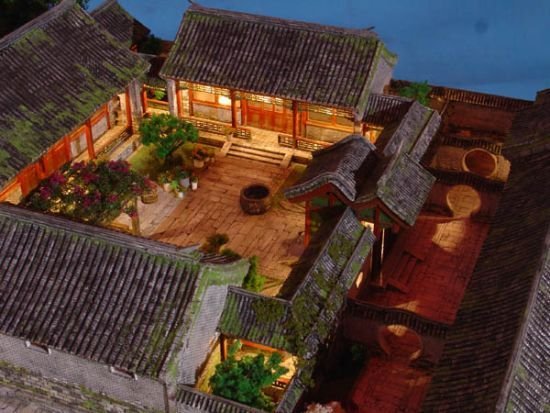 (photo credit: city.sina.com.cn/travel/t/2011-02-22/112014457.html)

Siheyuan can be found across China, but the best places to see ones are Beijing and some Northern areas like Shaanxi (陕西) and Shanxi (山西).
Beijing siheyuan has its own particular details along the feng shui which makes it so fascinating for us. Other details (though not exclusively found in siheyuan) like 'spirit screen' at the entrance, supposedly blocking evil spirits from entering the house, also make our tours more enjoyable.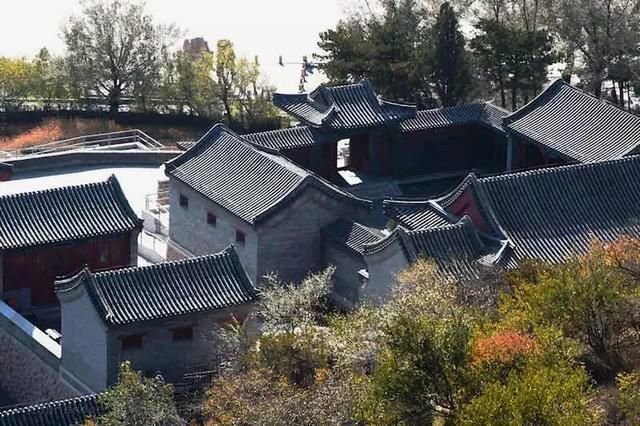 (photo credit: zhuanlan.zhihu.com/p/38824955)

Siheyuan's sizes and layouts may differ depending on regions, sizes and statuses of the household, but the heart of it is still a courtyard surrounded on the four sides, so arguably some palaces and temples can be seen as siheyuan as well.
If you get a chance to be in Beijing we would definitely recommend touring local hutongs (胡同), basically a complex of siheyuans. There are both well-preserved examples as well as newly-developed ones. You'll also get to try Beijing's traditional snacks as a bonus.

An entrance to a shikumen
(photo credit: qiuzhi5.com/28/2016/0121/42308.html)

2. Shikumen (石库门): Shanghai's answer to Beijing's siheyuan, and we can't just choose because we love both of them! Literally 'stone gateway', shikumen is a traditional housing style in Shanghai built during the 1870s-1940s.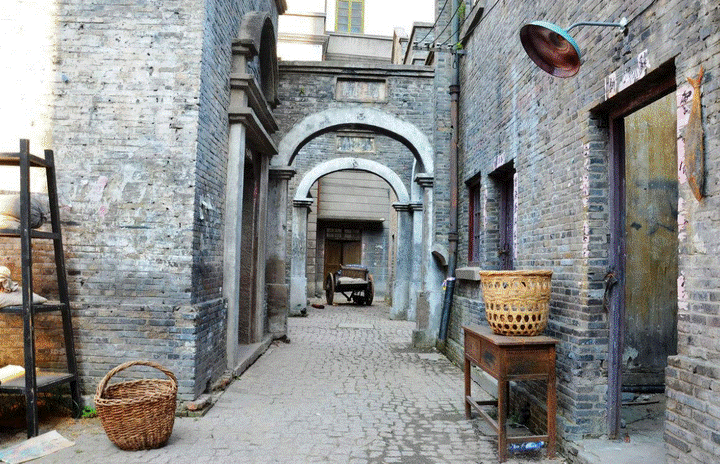 (photo credit: https://zj.zjol.com.cn/news/965288.html)

It is a living compound with an arch, double doorway on the street, behind which is a narrow yard with terraced, two-storey houses on one side and high brick walls lining the other. Shikumen were often built along long lanes called called lilong (里弄) or nongtang (弄堂), a counterpart to Beijing's winding hutongs.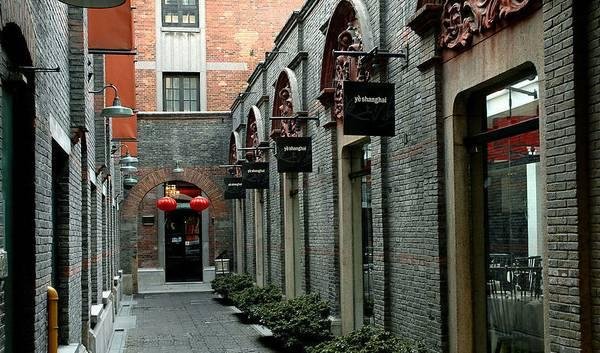 (photo credit: kknews.cc/news/qeoarog.html)
A combination of the East and the West, shikumen were once super popular in urban Shanghai but the majority of them were demolished to give way to modernization.
But today best examples of shikumen can be found in one of the most hip, glamorous neighborhoods in Shanghai like Xintiandi and Tianzifang. We definitely love getting some bubble milk tea and strolling along many shops and restaurants there!

3. Tulou (土楼): Literally 'earthen building', tulou is a must-visit program for those who arrive in Fujian, home to the Hakka culture.
Tulou is a communal residence in a circular, fortified structure divided into many rings/layers typically with an ancestral hall & shrine in the center. The most exterior layer is 3-to-4-story high, and upper stories serve as storage or granaries while lower floors are residential space.
(photo credit: www.qtulou.com/2013/03/03102.html)
Oldest tulous can be dated back to 15th the century. There can be several households of the same clan living inside a tulou. In fact, it's a whole village in its own right considering its size and capacity (Imagine living with your family of 350 members!).
Fujian tulou clusters, listed as a UNESCO World Heritage Site, are definitely on our travel bucket list when international flights are possible!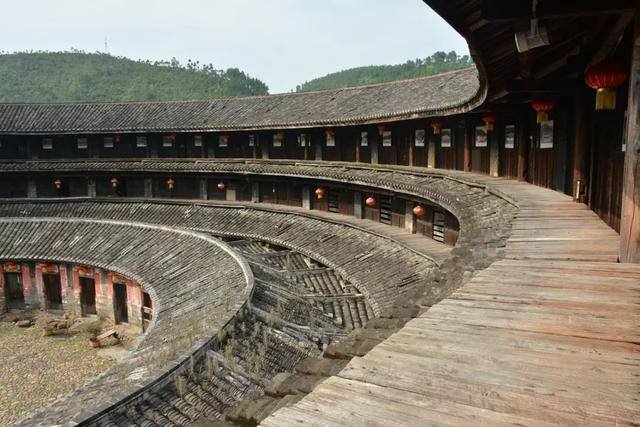 (photo credit: new.qq.com/omn/20191231/20191231A0HODK00.html)

Fun fact(?): Disney's recent Mulan Live Action has Mulan living in one of tulou houses. That's historically inaccurate since Mulan was supposedly a Northerner but tulous are found in the southern Fujian. But we'll just let that slip for once since it's very aesthetically pleasing on the screen!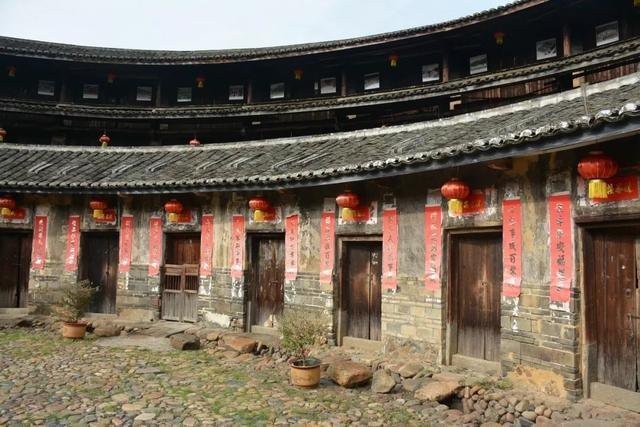 (photo credit: new.qq.com/omn/20191231/20191231A0HODK00.html)

4. Qilou (骑楼): is the Guangdong/Southern China's representative! Typically translated as 'arcade house', qilou is a building with 2-4 storeys plus a balcony on the upper floors extending over the sidewalk.
Qilous were built in the style of terraced house, so all buildings' balconies are connected making an arcade next to a street.
(photo credit: www.sohu.com/a/396982159_120585887)
Originated in Guangdong or Canton, a renowned commercial sea port, during the late 19th century, this housing style definitely caters to the businesspeople DNA in the southern Chinese.
Classical Qilou's first floor is for commercial use whether selling stuffs or offering services, while upper floors are for residential purpose.
(photo credit: ZhouYang | k.sina.cn/article_2013410621_7802353d00100eg2r.html)
On a side note, this is possibly our own observation but qilou is sure super popular throughout China's southernmost regions, and to some extent many parts of Southeast Asia following the Chinese diaspora.
When we visited Guangdong, Chaozhou, Hong Kong, as well as Taiwan, a row of qilous definitely gave us a familiar sense of home (and often a promise of nice food!).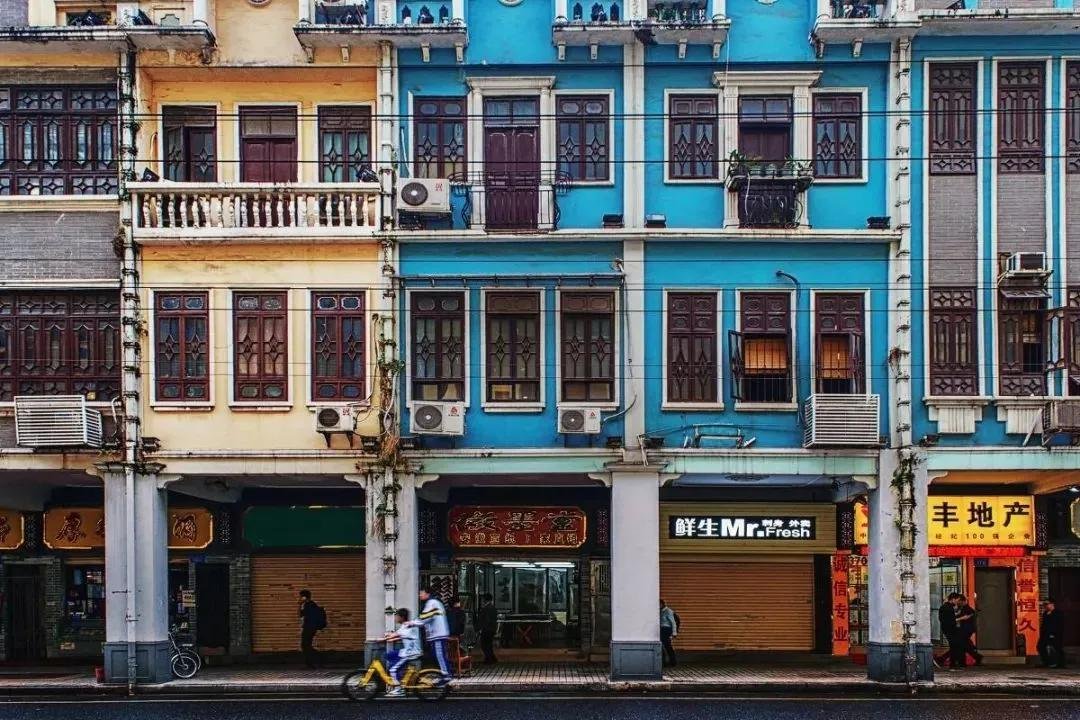 (photo credit: www.sohu.com/a/396982159_120585887)
While the recent development of covid-19 situation seems discouraging, the Yesterday Once Again team hopes that our July content can cheer everyone up maybe just a little bit.
There're certainly many more traditional Chinese housing styles we have yet to discover, and hopefully in the near future we'll be able to go explore them firsthand (along with some lovely furniture hunting trips!).