Huanghuacheng Pass in the Summer
As Bangkok's covid-19 situation seems to ease up a bit, the Yesterday Once Again Team eagerly looks forward to the lift of international travel restrictions. We just can't wait to fly out to China ASAP and bring all the good stuffs back here.

Meanwhile, China is yet to announce when its border will be open, so we may as well do a small research and compile our China's must-see architecture list. This entry is just sharing with our readers these fascinating sites we'd love to explore!


The Great Wall of China (mostly Beijing): One of the World's Wonders, this is a great site you can't miss! Believed to be the longest wall in the world, its estimated length is about 21,000 km with a history spanning over 2,000 years. Several sections that survived till this day were built in the Ming Dynasties or about 400-600 years ago.
The fortifications include watchtowers, fortresses, horse tracks, troop shelters and stations.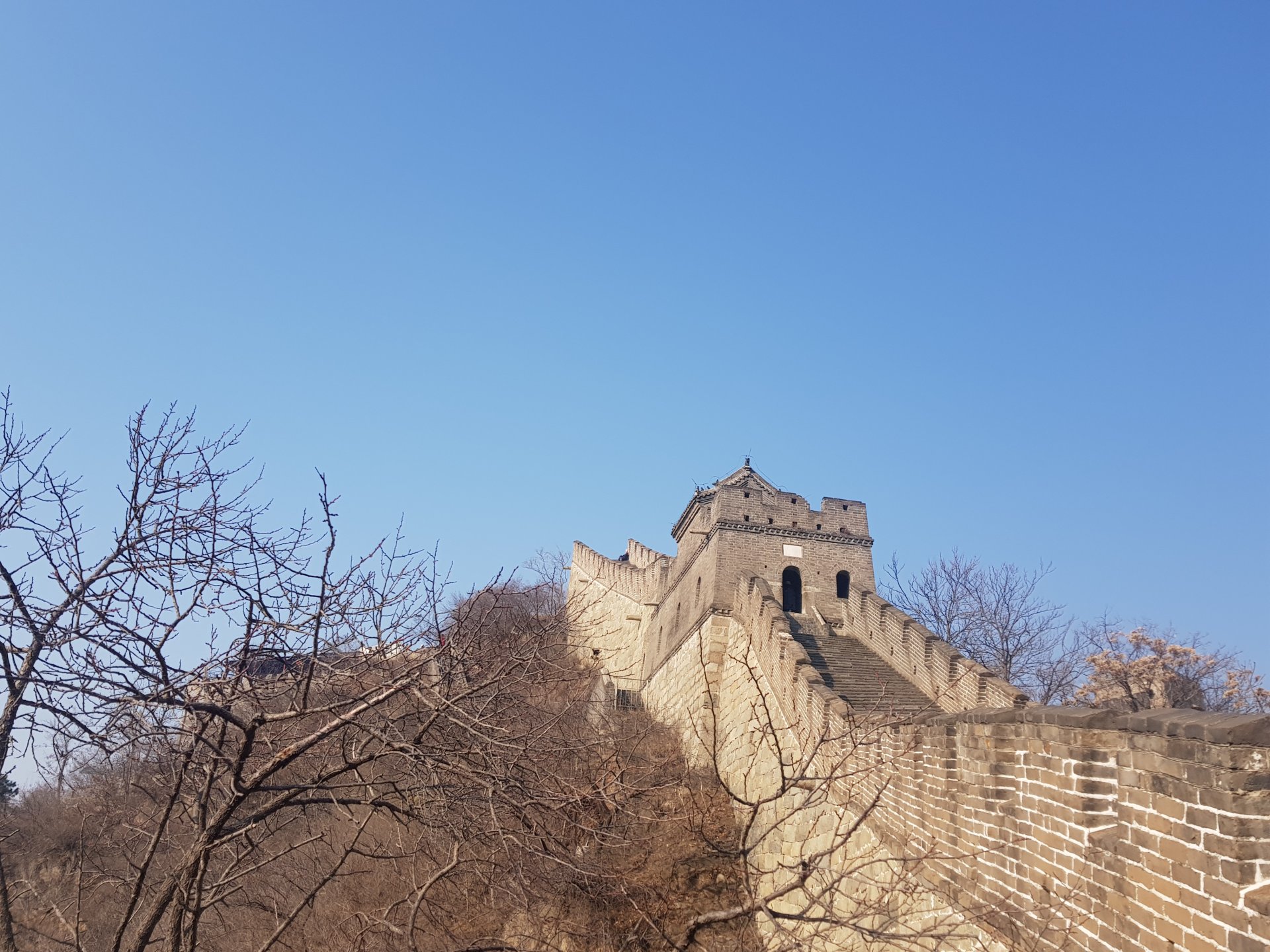 Through a watchtower's window of Mutianyu Pass


Though the Wall seems like an obvious choice to visit when travelling to China, there're more to enjoy than just lengthy defensive walls. Many passes or sections of the Great Wall are dotted from Hebei province to Gansu province, but the famous ones concentrated around Beijing's suburbs, and each site comes with splendid scenery and unique features, i.e. Badaling Pass is the first one to which a high speed rail station will be connected; Mutianyu Pass's surrounded with many nice resorts perfect for a weekend outing; Simatai Pass is attached to a water town called Gubei; while Huanghuacheng Pass has some parts submerged in a lake. If possible we'd love to spend 3 days at each pass but the trip would take forever!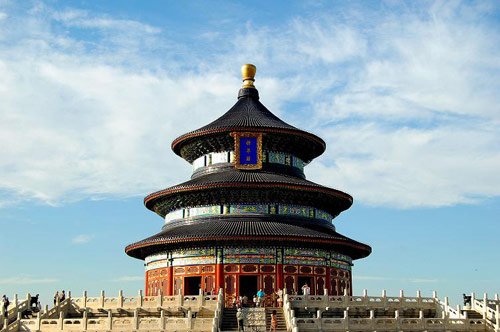 (photo credit: news.sohu.com/20090901/n266373593.shtml)


Temple of Heaven (Bejing): locally known as 'tiantan', this is a marvelous place to visit if you love unique architecture as much as the good fengshui like us. This complex of religious buildings was built during 1406-1420, around the same time as the Forbidden City.
It was constructed according to Chinese classical cosmological principles such as the belief that 'Heaven is circular; Earth is rectangular' which are reflected in its structure and design.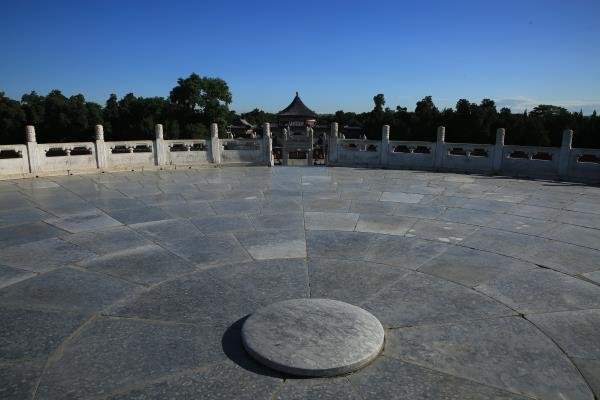 The Heart of Heaven Stone
(photo credit: tiantanpark.com/contents/5/4363.html)


In the past, the Temple of Heaven was the place where emperors came to conduct an annual ceremony and prayed to heaven for good harvest.
For many Taoist believers, the place is also a special site since the location and arrangement of buildings and altars are considered auspicious. In fact, there's a stone called 'the Heart of Heaven' thought to be the most sacred spot in all of China.
For us, the uniquely round-shaped Hall of Prayer for Good Harvests against the blue sky seems like a great spot for taking photos and strolling in the surrounding park is a big plus!



(photo credit: kknews.cc/zh-sg/culture/kaxabav.html)


Master of the Nets Garden (Suzhou): Let's head a little southward to Jiangnan area and explore one of China's UNESCO World Heritage Sites.
Dated back to the 12th century, this garden is one of the representative Suzhou-style gardens considered to be the epitome of China's classical garden art.
Back in the days, Chinese scholars integrated natural landscape and architecture into the designing their private gardens, so they were not only about aesthetics but also a sort of demonstration of their philosophical outlook.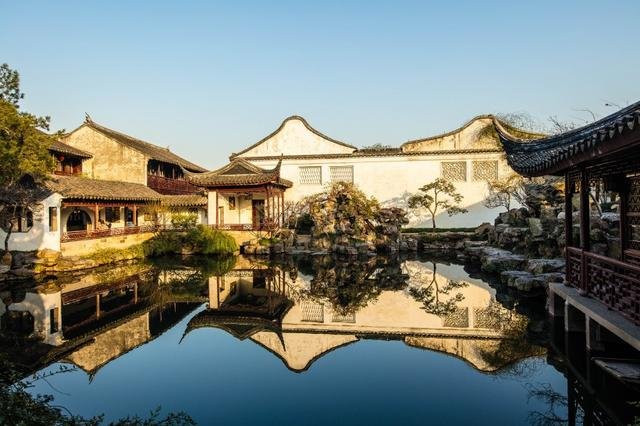 (photo credit: kknews.cc/zh-sg/culture/kaxabav.html)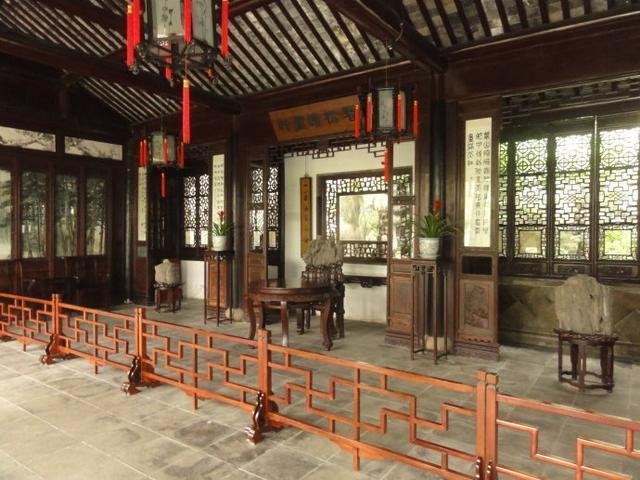 The interior of a hall in Master of the Nets Garden
(photo credit: kknews.cc/culture/k6mql6b.html)


One special reason this place enters our bucket list is that there aren't just the garden and a pond, but there's also some residential buildings and halls attached to it. While palaces and temples tended to be royal constructions, these private gardens normally belonged to wealthy or influential families who could afford to have their own garden.
As big fans of Chinese furniture, the way they surrounded themselves with beautiful, artificial scenery just makes us plenty curious about decorative details and materials in their magnificent halls and pavilions. Plus Jiangnan is simply nice all around so we can't wait to fly there!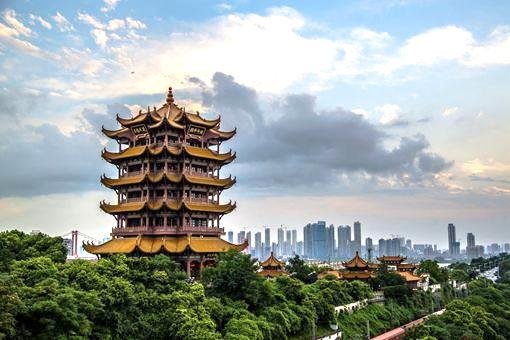 (photo credit: kknews.cc/culture/4z24pq2.html)


Yellow Crane Tower (Wuhan): the city's biggest landmark next to the Yangtze River, it is one of the Four Great Towers of China. Its history goes back to almost 2,000 years ago as a military watchtower during the Three Kingdoms Period hence its outstanding height.
After many ups and downs including reconstruction and relocation, today the tower stands 50 meters and includes five floors. Each floor houses great treasures such as calligraphy and paintings by celebrity scholars.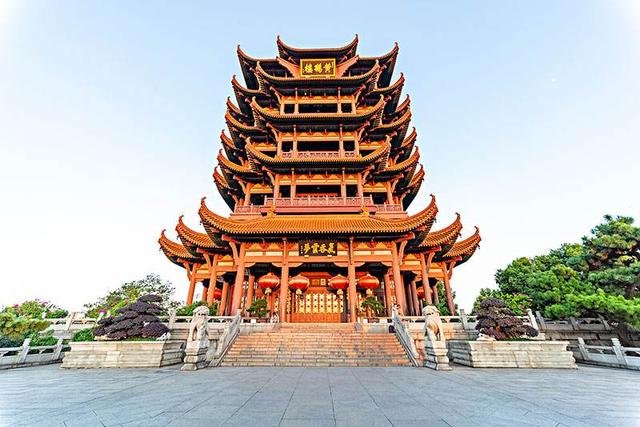 (photo credit: kknews.cc/zh-my/culture/qx3yqmr.html)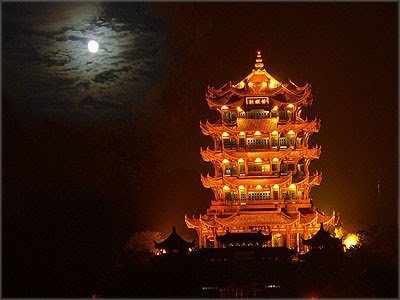 (photo credit: sites.google.com/site/ancientchinesearchitecture/project-definition/huang-he-lou/huang-he-lou-zhi-wo-si)


The Yellow Crane Tower may not be very well-known to typical tourists who stick to China's mega-cities, but for Chinese architecture enthusiasts, it's a great example of Chinese traditional lou (tower) which appeared in several classical literatures. And even if you're not familiar with that, at least go to the top floor to enjoy the city view and the Yangtze River!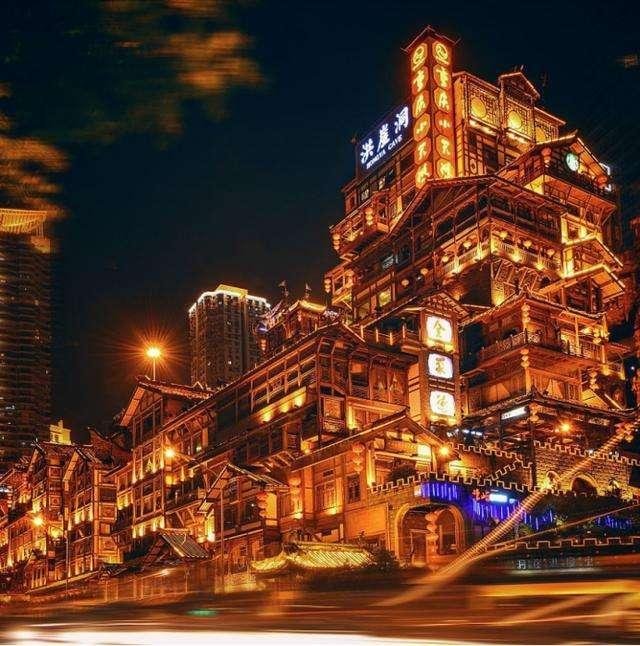 (photo credit: kknews.cc/zh-sg/travel/6lqplm3.html)
Hongyadong Complex (Chongqing): Despite its today status as a tourist hotspot, Hongyadong's history actually dates back to at least the Ming Dynasty Era. In ancient time, it used to be a cave on a mountain's edge outside the city's gate Hongyamen. The urban development project in early 2000s turned the place into a complex of numerous shops, food stalls, restaurants, arcades, and pedestrian streets overlooking the Jialing River.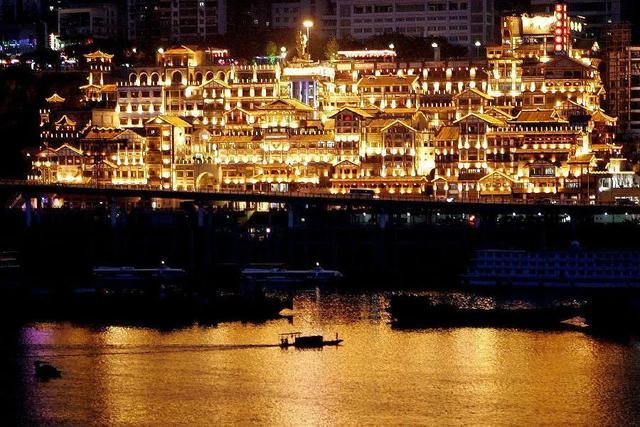 (photo credit: kknews.cc/zh-sg/travel/6lqplm3.html)
As it's located in the mountainous Chongqing, Hongyadong's structure of course corresponds to this metropolis' terrain: it remains on a mountain's side and goes up 11 levels (with elevators)! And the architectural style of stilt houses particular to this region is still preserved in the design. On the other hand, Chongqing is such a hidden gem for us as the area is rich with various ethnic minority cultures and cuisines you wouldn't find in other places.
Our list of places with uniquely Chinese architecture can go on and on. China is just that kind of places where it'll take more than a lifetime to just explore and see all of these tiny details, which is also why the Yesterday Once Again team finds endless fascinations in the particulars of Chinese furniture and arts.
Now let's just cross our fingers and hope we'll be able to check off these items in the list soon!