(photo credit: www.lnka.cn/article/topic30168.html)

As summer looms, things become more colorful with all kinds of flowers blossoming around China. We at Yesterday Once Again can't help but notice that around this time of the year, the more vivid tone and color trend is also reflected in the pieces that arrive in our warehouses.
So we picked some of the most popular choices in decoration and did some research on their symbolism!

Traditionally, colors in Chinese culture have super close association with the concept of Five Elements (五行论), in which each element corresponds and is symbolized by a color. It's no wonder why these 5 hues - red, yellow, azure, white, and black - have become a staple set in Chinese art and decorations throughout history. Here we're ready to share with you about the meaning behind these colors and some more!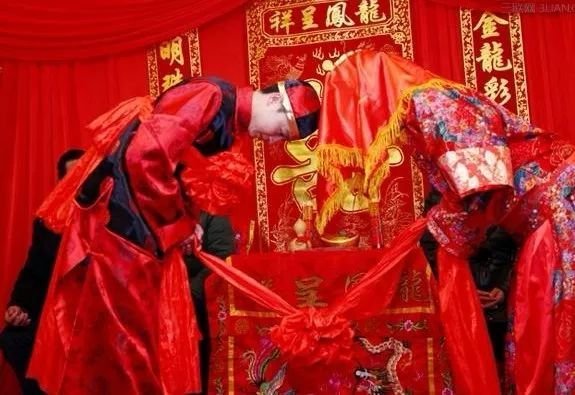 (photo credit: hwww.sohu.com/a/283206475_99922771)

红 – Red: Although at this point it's almost inseparable from anything Chinese, but red has rooted in this culture as a prominent color for thousands of years. If you've been to China or even a Chinatown, you would notice that red can be seen at every corner.
Naturally, red corresponds with the Fire element, and represents all the auspicious things like happiness, good luck, wealth, good health (vitality/fertility), etc.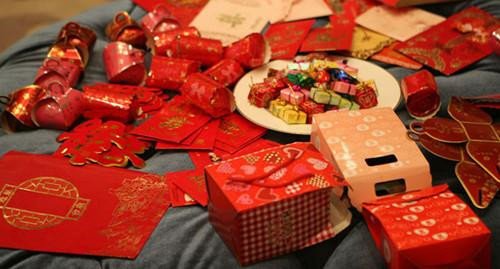 (photo credit: zm.jia.com/zixun/article/492968.html?source=mip-xgwz)

As such, red reigns supreme in celebrations and joyous occasions like weddings and festivals in China. Brides and bridegrooms wear red, the marriage certificate is red, "lucky money" comes in a red envelope, etc. In terms of decoration, the red furniture pieces are traditionally often used as gifts for the newlyweds; the custom still takes place in some cases but it's no longer a must nowadays.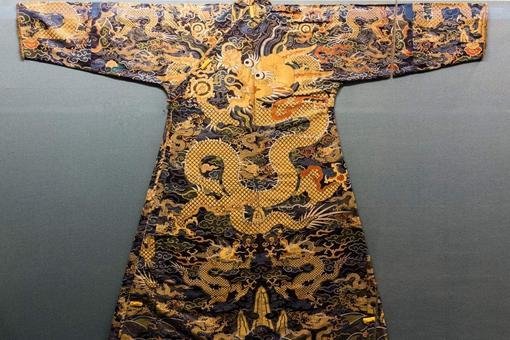 (photo credit: kknews.cc/zh-hk/history/ggvp489.html)

黄– Yellow: Traditionally an imperial color, it is better to describe it as 'golden yellow' rather than just plain yellow. It corresponds with the Earth element, and indeed in Chinese culture, 黄河 or the Yellow River, is considered the cradle of Chinese civilization, the Mother River of China.
One of the legendary, mythological rulers of ancient China was the Yellow Emperor. Similar to the purple color in the Western civilization, yellow was a forbidden color during China's dynastic era.
In the past, yellow colored objects were reserved almost exclusively for emperors, though that's no longer the case today. You will also find that temples in China are decorated with yellow tiled roof, as it is also associated with Buddhist believes.


With such cultural significance, it naturally represents brightness, power, glory, and prosperity. We think yellow is a lovely decorative alternative if you want to balance out the warm and cold tones of other pieces.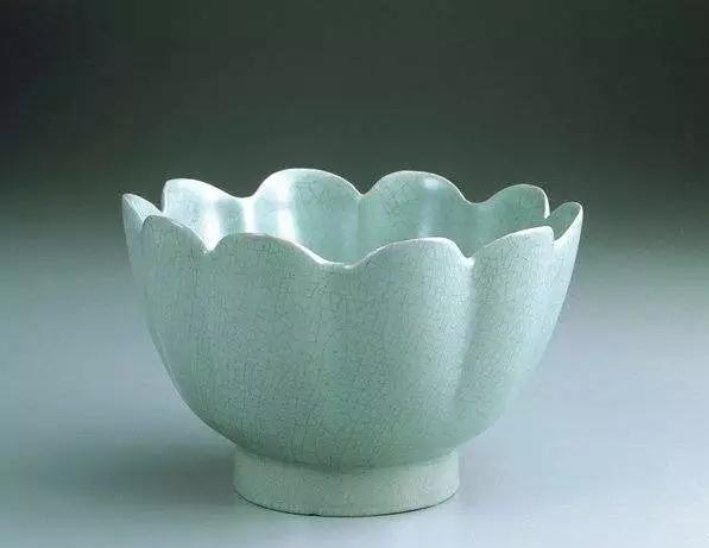 (photo credit: k.sina.cn/article_5866703730_15daecb7200100ld4l.html?from=collect)

青 – Azure (bluish green / greenish blue): Anyone happened to know a bit Chinese might have come across this particular word and the mystery of it. Historically, the color 青 qing included a whole range of what we would consider totally different today, from yellowish green to dark blue.
It was an ancient word from a time when there was no distinction between green and blue in the language, something that also manifests in many cultures. In Modern China, green and blue is definitely distinguishable as 绿 and 蓝 respectively.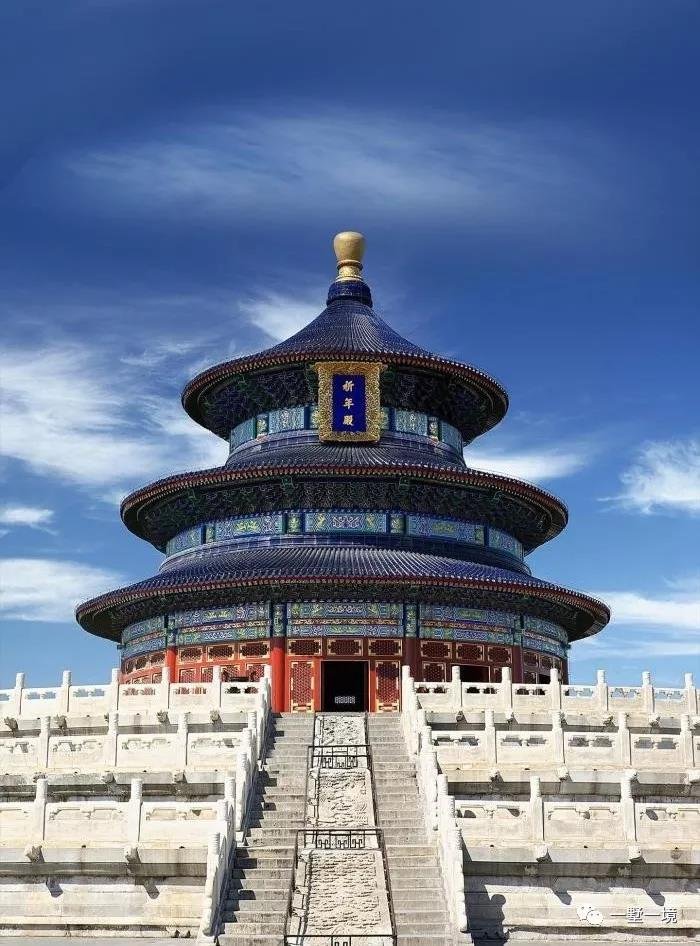 (photo credit: www.zcool.com.cn/article/ZMTA1Njc2MA==.html)

Today 青瓦 or the blue roof tile that can be found in Chinese architecture is of rather dark blue. The most representative example would be the roof tiles of the renowned Temple of Heaven in Beijing. Corresponding with the Wood element, the color symbolizes prosperity, advancement, and harmony. It's also a safe choice for interior ornamentation as it offers a calm, peaceful ambience.


(photo credit: www.dnz7.com/ymgs/72753.html)

黑 – Black: Corresponding with the Water element, the color black along with white represent yin and yang according to Taoist belief. Black itself conveys depth, stability, solemnity, as well as honor; also black was historically the color of the Qin Dynasty.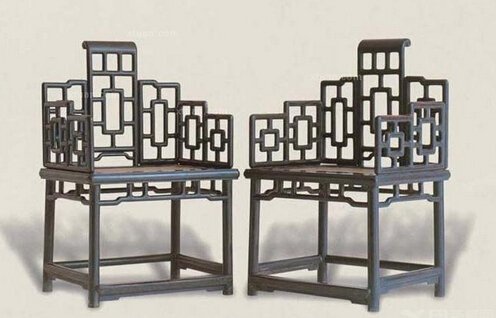 (photo credit: www.iputizi.com/c/20140924/3048.html)

Similar to the Western concept, black is also associated with darkness while passing onto the next life so there's also a grim connotation to it. But in Modern China it's commonly used in almost any occasion. Traditional furniture made from dark colored hardwood like ebony (乌木) or lacquered in black were certainly very popular during the Ming and Qing dynasties. Black wood furniture can also go nicely with golden ornaments or linings, so this color combo is one of our favorite!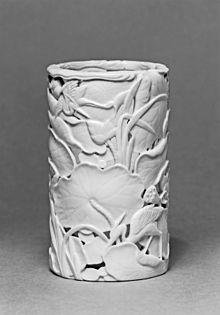 (photo credit: zh.wikipedia.org/wiki/德化白瓷)

白 – White: Corresponding with Metal/Gold element, it symbolizes purity, brightness, righteousness, and renewal. A complementary in yin and yang symbolism, white is connected with mourning and afterlife in certain occasions. In the ancient days, white was seen as an absence of color, as in contrary to 'colored' or dyed pieces of clothes, so it also implies simplicity or the unadorned aspect. Moreover, white hair also signifies wisdom and sophistication.


(photo credit: https://www.zhongguofeng.com/chaju/50654.html)

Nowadays, commercial goods are produced in white color everywhere around China as it brings the modern, sleek tone. As for decorating, white combined with blue/azure are the ever-popular choice when it comes to Chinese ornaments, since they add a clean and clear, refreshing tone to the overall atmosphere. We absolutely recommend this combination!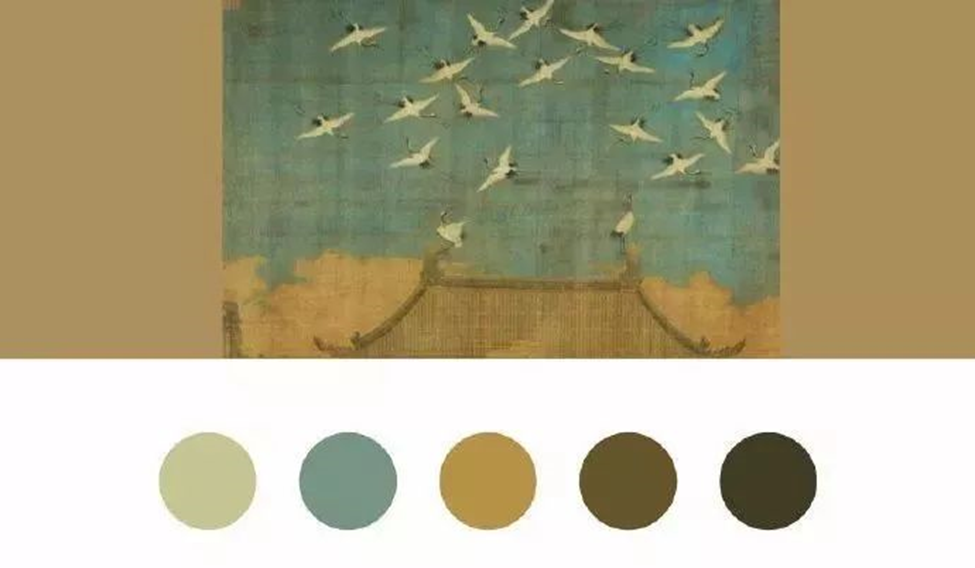 (photo credit: www.sohu.com/a/342333213_169363)

Though the younger generation of Chinese becomes more prone to the subtler hues of pastel and earth tones, but traditional Chinese colors are almost always bold and vibrant. In terms of decoration tips, we suggest a more muted backdrop against which they can become more accented.

At the end of the day, the use of these colors is not only for artistic and decorative values, but also reflects the intricate and sophisticated beliefs, rituals, and customs of the Chinese people. Just like how we at Yesterday Once Again often say, it's not just furniture, it's a time machine.