Our Four 'Time Machine' Pieces and Their Stories
As the pandemic reemerges, people all over the world are spending more time at home than ever. Views on our surroundings and how we manage our domestic spaces also seem to be collectively reshaped, as home becomes our refuge from the crazy world outside more than ever.
Here, the YOA team presents you our four 'time machine' pieces with their fascinating stories, which we hope can bring some calm and peaceful oriental vibes to your living domain!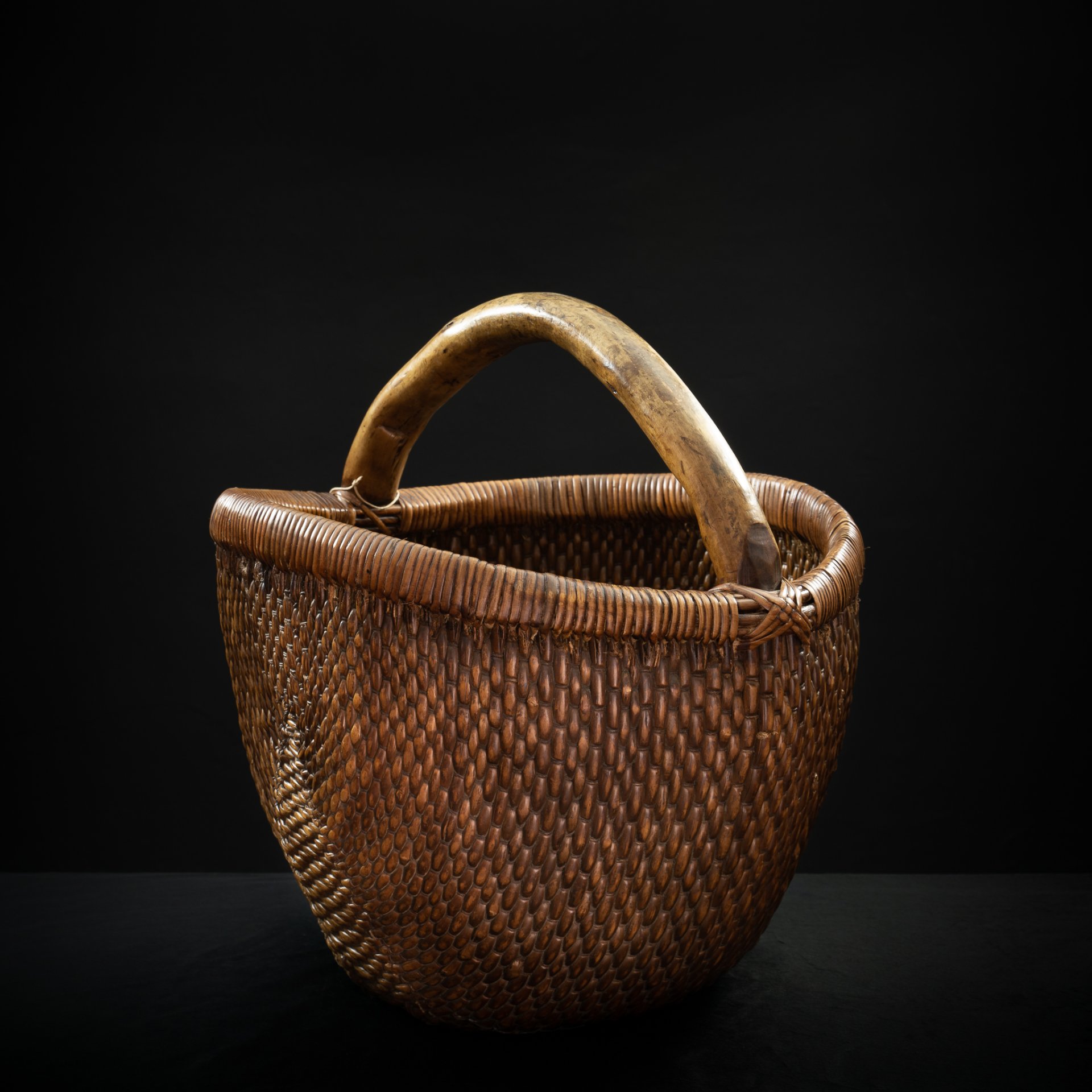 1. Grain Baskets: Classically beautiful and functional, these baskets were mainly used for storing grains and rice in the old days. They're usually made of willows or bamboos.
At first glance, we're drawn to their unique shape more than anything else. The deep-caverned ones were originally for carrying and weighing grains.
Meanwhile, the boat-shaped are said to imitate the shape of ancient Chinese ingot money 'yuanbao' (元宝) which symbolizes fortune and prosperity.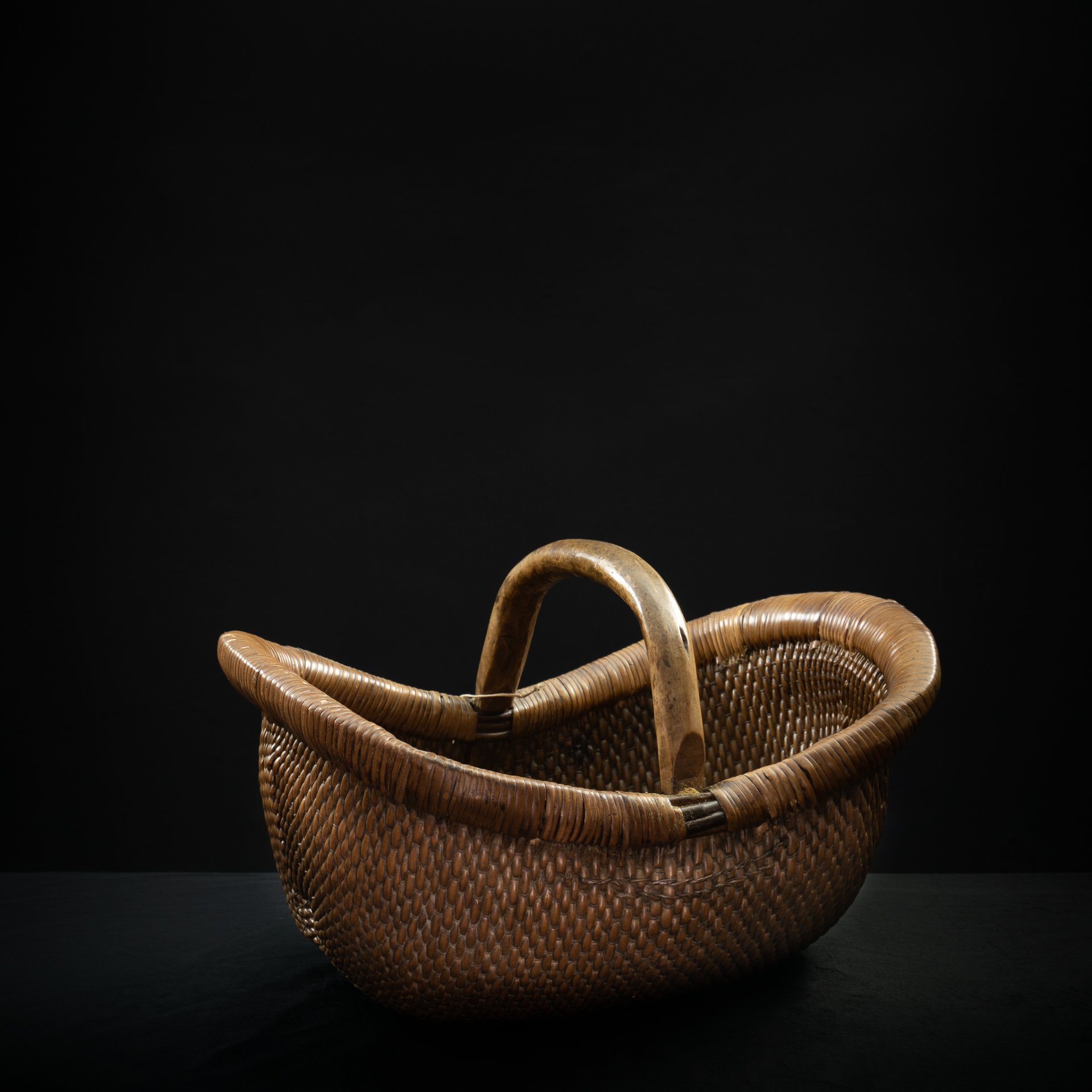 YOA recommends: Other than storing stuffs, they can be placed in your bathrooms for towels and washcloths, or just for laundry in general. They're also perfect for your fruits and dry items in the kitchen. Otherwise you can just arrange some dry flowers or magazines and put them in your living room for the cozy effect!
2. Porcelain Stools: These porcelain barrel/Chinese drum-shaped stools were traditionally used in gardens. Ancient Chinese homes normally incorporated an inner courtyard, so durable outdoor pieces were essential for appreciating the landscape aesthetics.
Some have caverns underneath for burning coals or firewood and warming the seat during winter time, which goes to show how ancient people were far more chilled out than us.
The blue against white color combination was the common design commemorating the famed classical Jingdezhen wares, but the colorful ones help bring more vibrancy to the home.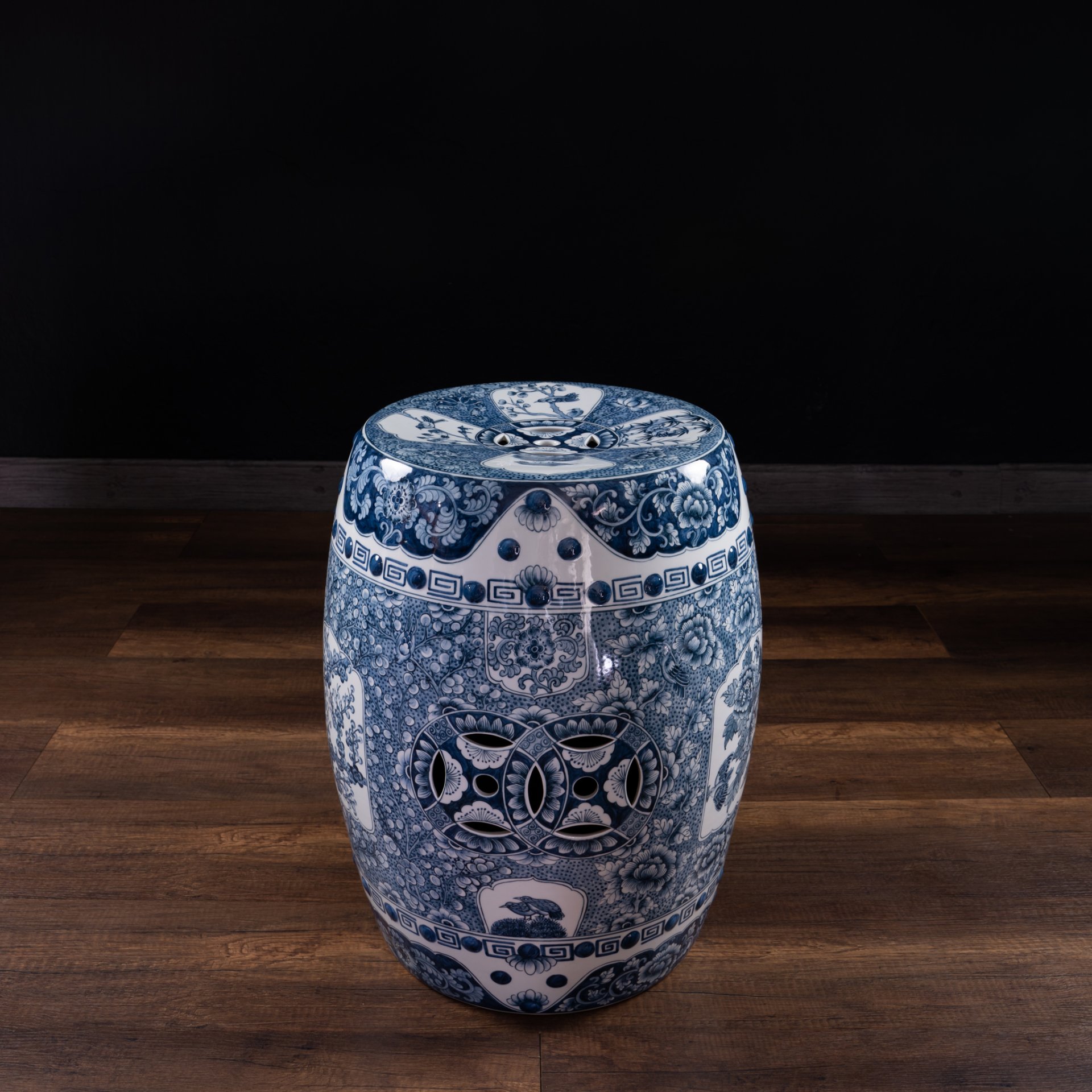 YOA recommends: This one is sure to be super versatile! Apart from putting them in the garden for their apparent use, they can also be placed in your hallway, vanity space, or a living room's corner.
You can also arrange one-three pieces along with a glass top to make a coffee table, or place one in your bathroom as toiletries stands.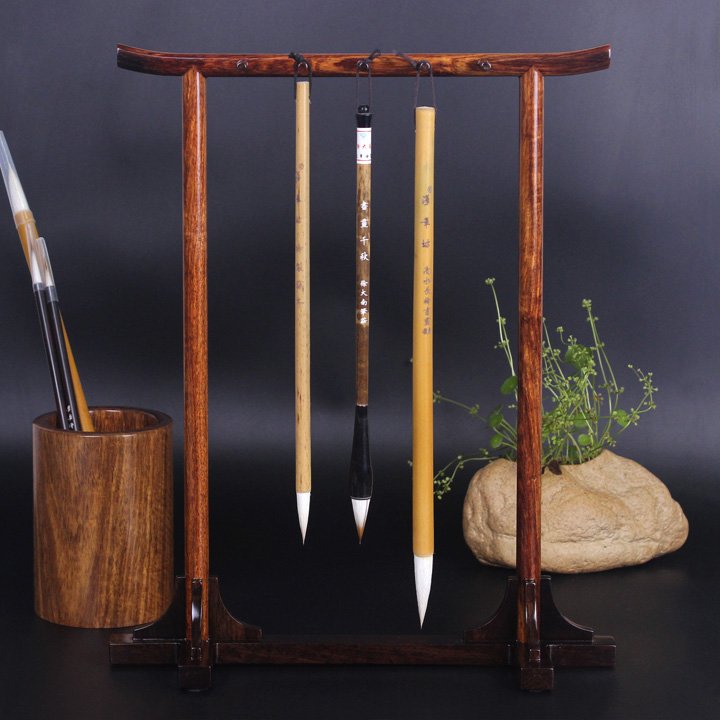 (Photo credit: www.zhongguofeng.com/bijia/50752.html)

3. Calligraphy Brush Stands: The traditional function is quite straightforward; they were for storing calligraphy brushes and often put in a study room of ancient Chinese scholars, nobles, or literate middle-class.
As brush is one of the Four Treasures of the Study (among ink, ink stone, and paper) significant to ancient artists, it's unsurprising that there's a specific way to store them.
The kinds of wood they were made from include huanghualimu (fragrant rosewood) and tanmu (sandalwood), one of the most luxurious materials in China during Ming and Qing eras.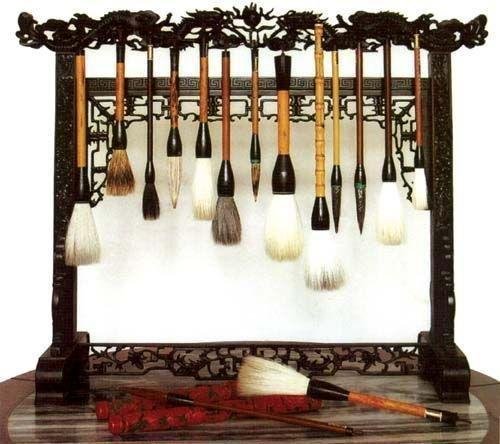 (Photo credit: kknews.cc/zh-cn/culture/bno256.html)

YOA recommends: They definitely make a lovely accessory on your study table, perfect for hanging your go-to stationeries.
Or you can come up with more creative functions in a less literary environment: they can be used as jewelry (especially necklaces and earrings) stands on your vanity, or be placed in your kitchen for hanging smaller utensils.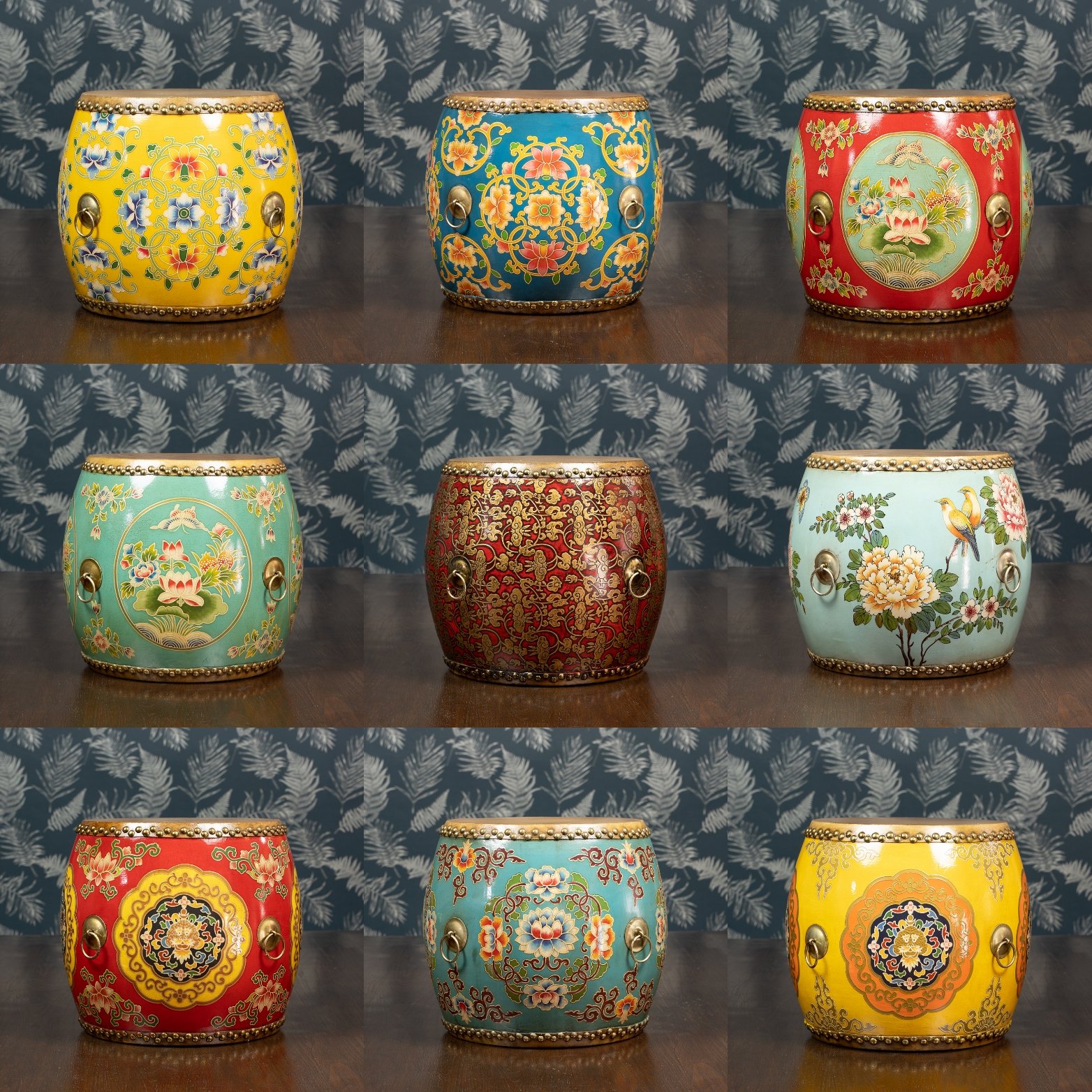 4. Vintage Drums: Just take a look at how colorful these drums are can already make us feel happy! In the past Chinese drums (鼓 gǔ - for drums in general) were used in ceremonial and festive performances.
The origin of its use dates back to 4000 years ago, but today they find a new function as interior pieces with their auspicious oriental patterns like mythical animals, peonies and lotuses. Some Chinese see them as a symbol of far-reaching renown, just like their echoing sounds!

YOA recommends: You can hog all the beautiful patterns to yourself by using them as side tables in the bedroom. Otherwise please share them with visitors by placing them in your living room as stools or coffee tables. As they're mostly made from wood, it's more advisable to place them indoor where humidity doesn't reach.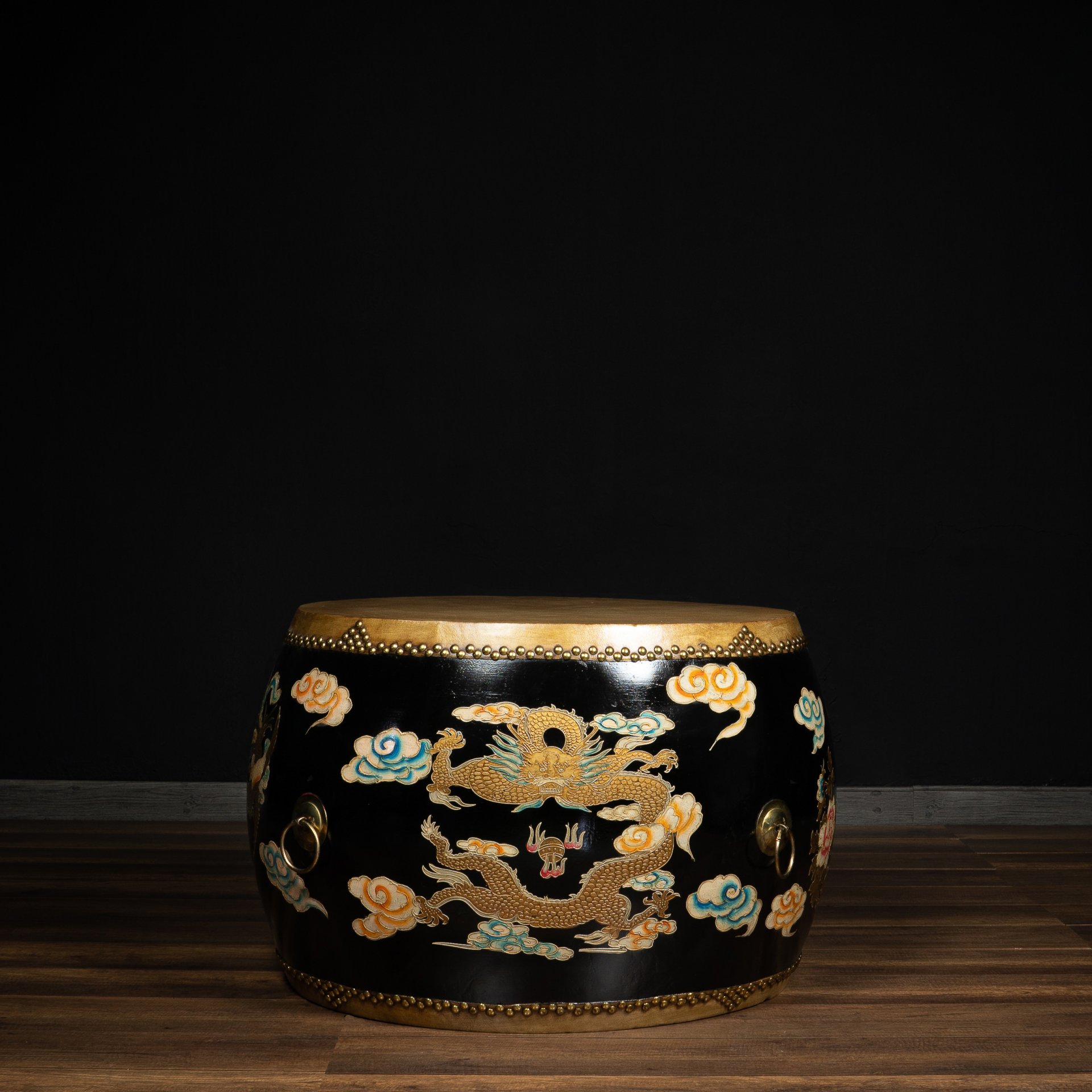 Though news of vaccine may give us a glimpse of hope that things will soon return to 'normal', making a house a home is still very much in our interest.
Since no one knows how long the pandemic and following restrictions will last, we'd better make our living spaces most suitable to our living and liking.
So why not grab this chance to freshening up your interior game? We at Yesterday Once Again are more than ready to help you with information and advices on purchasing, repairing, and resurrecting your oriental pieces!